Mayfield Florist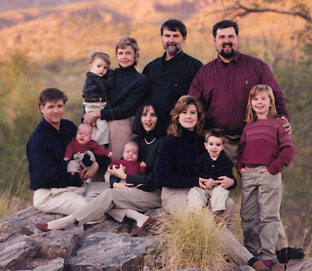 Welcome to Mayfield Florist.com and thank you for shopping with us! If you don't find online what you're looking for, please call us at 886-4443 in Tucson or toll free at 800-584-6081 and we can help you find that perfect gift for the special someone in your life.
Our website is designed to offer you an easy way to shop, whether you are looking for a special gift or something for your new home. We have owned Mayfield Florist since 1982 and are constantly striving to meet our customers expectations. We believe that you will find our sales staff helpful.
If you have a special request such as delivery before or after a certain time, please give us a call to verify we can guarantee your request. We offer express delivery to most of the Tucson area; please call for express delivery times and rates.
We guarantee your satisfaction or we will replace it. If you have any problem or concern with any item you purchase from us please call us, email us at comments@mayfieldflorist.com, or click here to visit our online customer service.

Thanks again for visiting Mayfield Florist.com!
Local Flower Shops
Stop in and visit one of our locations listed below: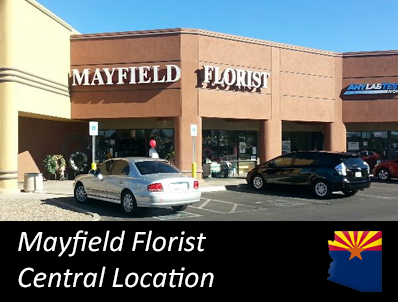 Central Flower Shop
(520) 327-3987
1610 North Tucson Blvd
Tucson, AZ 85716
Get Directions »
Eastside / Foothills Flower Shop
(520) 202-9410
7181 Tanque Verde
Tucson, AZ 85715
Get Directions »